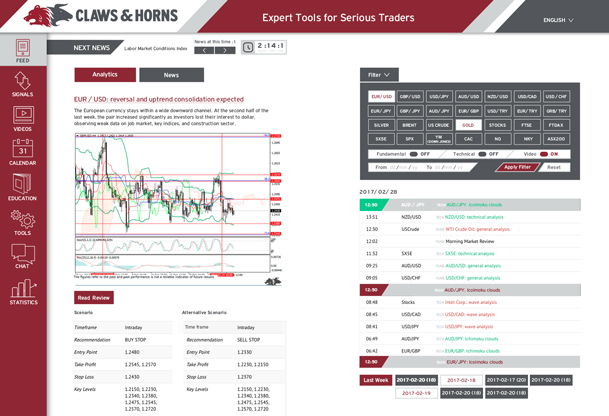 Certain knowledge and skills are required to deal with various technical indicators, channels, support/resistance lines, Fibonacci levels, and figures of trend reversals and continuations. Many traders have to spend a considerable amount of time and effort to study technical analysis instruments and, as a result, some of them get deterred.
Our experts use all kinds of technical analysis in a proper way. Most reviews are based on complex approaches using popular indicators, support/resistance levels and various types of technical analysis. Traders therefore save time, and get the most accurate forecast.
Dates - Market reviews are presented chronologically.
Trading instruments are market assets; when their prices change, trade transactions are performed. We analyze the following trading assets EUR/USD, GBP/USD, AUD/USD, USD/JPY, USD/CHF, USD/CAD, NZD/USD, Gold, Silver, BRENT, EUR/GBP, EUR/JPY, GBP/JPY, AUD/JPY.
Detailed review is a comprehensive review of the market situation with trading tips and various scenarios provided.
Scenario describes the steps a trader can take in a certain market situation.
land.Key levels are different price levels (support, resistance etc.) which are relevant for a specific scenario.
Trading tips advise traders whether short or long positions should be opened in the given market situation.